We Strive to Provide Our clients With The Best Home Remodeling Services in NJ Possible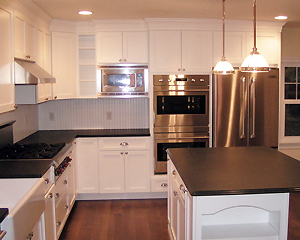 Our custom cabinets, bathroom remodeling and kitchen designs have solid roots in home remodeling. Our company was founded in 2001 by Tom Pierro, who had been building custom homes since 1995. He saw that homeowners were always looking for designs that fit their specific needs – elegant and functional bathrooms and kitchens at a price to fit their budget.
We have grown into a full service design and remodeling firm to support the needs of our customers. We offer: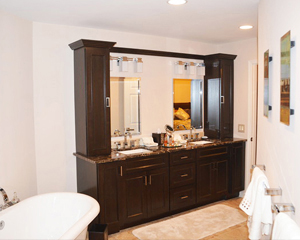 Working closely with architects, interior designers and the homeowner, our goal is to provide a productive and pleasant experience during what we know can be a stressful time. After all, designing and building one of the most important rooms in your house should be an exciting and enjoyable experience!
Our home remodeling approach is simple: to provide personal attention and creative designs that will suit your needs and budget. Our extensive inventory of products will also ensure the widest breadth of options to choose from.
Years after their initial project is done, customers continue to receive the care and attention that is the hallmark of our company. Check out our photo gallery to see some of these custom designs.
Contact us to join the ranks of our satisfied customers!
"If you work just for money, you'll never make it. But if you love what you are doing, and always put the customer first, success will be yours." (Ray Kroc)